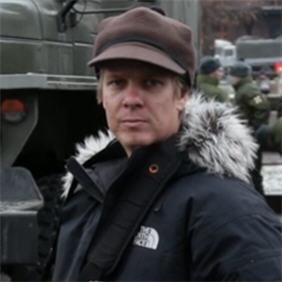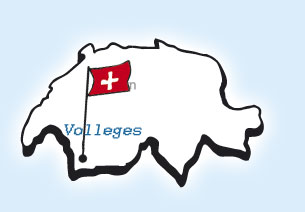 How the life goes with Tero Repo
how a fun became a job
Insert: 07.01.2013
I was looking forward to this interview for a long time. Not only about the information inside but also because of the photos which will come to my email inbox. Tero Repo is not only a good rider but mainly a great photographer. And we are soo proud that we have his photo here at Powderline.eu. Check it out!!!
Hi Tero, could you tell to our readers a bit about yourself? You are coming from Finland, but living now in Switzerland. How this happened?
I moved to Switzerland in 2000 to spend a winter over there. I was taking some photos then but not as a professional. It was a great season and during it I learnt a lot about photographs. I was mainly riding through the entire season but also took my cameras along everyday.
I met my wife end of that season too and since then I have been more or less living in Switzerland. Now we have two kids and I sell around 1000 photos yearly. So lot has progressed since my first season in Verbier.
I cannot wait to ask you about your most recent trip to Antarctica. How this happened that you appeared on the way to Antarctica? Was it a long time plan? Who else was in the crew?
Xavier De Le Rue has been my main focus for few years now. He put this expedition to Antarctica together with his sponsor The North Face. We went to Antarctica few years ago and since then he knew he wants to go back there. This time we spent several weeks cruising around Antartica Peninsula.
The crew was; Xavier, Lucas Debari, 2 filmers, paraglider, guide and me.
What equipment did you take on this trip? Had you any problems with your photo equipment in such a cold weather?
I took all my camera gear I have. Actually it wasn't cold at all. It was spring time there and during the day it can be 10+ Celsius. Salt water was little problem so you wanted to avoid to get that into your cameras.
Did you have any scary moment during the riding on Antarctica?
I didn't ride much as most of the photos I took from the boat or from a bbq angle. There was one couloir I climbed up and that was bit sketchy as there was some small rocks coming down. In the end I had to down climb half of the couloir as the snow got frozen.
Well, enough about Antarctica, although I think we could speak only about it. Are you shooting only winter sports like freeriding, ice climbing or also other sports, nature, people etc? What is your favorite one?
At the moment I mainly shoot snowboarding and skiing. I like to shoot everything that moves, I think I will never shoot product photos.
You obviously have a lot of stories which are behind your photos. But which story is the most scariest and most pleasant for you?
The scariest have been couple of avalanches i have been involved in. Those are the moments I don't wish for anyone. There is no powder day that is worth to risk your life.
The most pleasent most have been the filming trip with deeper to alaska couple years ago. Those lines that the guys did on that trip we the most incredible lines i have ever seen.
What is your favorite place to ride and shoot?
I really like Japan. I have not really managed to shoot there the photos that I would like even I have been there twice already. The most impressive places are definitely Antarctica and Greenland.
Is photo shooting your only job or do you have any other job you do?
It is my only job and passion at the moment.
Is there anything you would like to say directly to our readers?
Follow your instinct and don't do anything stupid. Safety first.