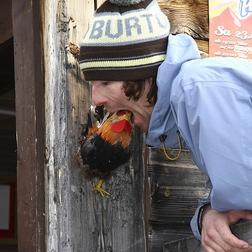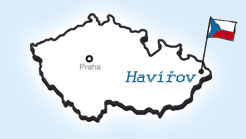 How the life goes with Filip Paseka
fulltime powder warrior
Insert: 03.10.2012
Go for a trip with this guy means have a really a lot of fun and extreme powder riding days. He always rides with the smile in his face and making jokes in every minute of the day. Please meet with Filip Paseka. Rider, friend and guy who lives to ride.
Hi Filip, how the life goes in these days?
Hi buddy, it is fine. Quite busy, because I just got a winter stuff to my shop so I am trying to sort it out.
How about this summer. What did you do apart from waiting for the winter, training and drinking beers :]
Well I had couple of good parties. But I finally bought a downhill bike so I ride a lot with my buddies across the Czech and Austrian bikeparks. So this was cool. We are riding with Ales Zeman and Knybel bros. We are pushing each other so it is a big fun. But now in the autumn I will begin classic training for the winter season to make myself ready.
How was your last season. Was it special in some way? Have you been to some bigger trip?
Well indeed. The last winter was really great. We had a huuge snowfall in Vratna valley so we spent a lot of days there. We also have been to Monatfon in Austria and we got a amazing powder days there. I can rrecommend this because we had 40cm of fresh pow every day. And what I cannot forget is my coaching on the freeride camps of Robin Kaleta.
I know that you had a really nice trip to Alaska. What was the best part of this trip and do you want to get back to Alaska?
I definitely want to get back to the Alaska. I have an unfinished job there, wich I could not finnish during our last trip. We have not had a good weather there and a strong wind took all thepowder somewhere out. But as it was with the powder it was not so bad trip at all. I brought a lot of experiences from Alaska and I believe it should be like that. It is not so easy to take five firends with the snowmobile to the glacier and then hike for couple of hours. We also built a snow house on the glacier which bacame a local "hotel" It is something comletely different up there at Alaska then here in the Europe.
Have you ever had a moment when you said to yourself that "I will never ride again". It is not so easy some times especially with injuries.
As you said in is not always so easy at it looks. I have had a close to the end couple of times but I was lucky one and I am still all right. I laso have had a mood to end up with snowboarding but I kept trying. For me it is a drug. When there is a powder day I have to go out and work :)) You know it. You know the feeling so what should I say. I have to ride!!!
Last couple of years I have not seen to many new people riding freeride on snowboard. More people started to ride skis. What do you think about this. Do you see the same?
Do not mess with me :)) !! I have to confess that I have the same feeling. Well what to say. Skis are more practical when it comes to moving in the backcountry but you will never do such a powder wave on the skis like on the snb. Skier cannot even dream about such a surfing :)))) !
What is your biggest experience from freeriding?
There is a lot of cool experiences every season and our trip to Alaska was one from the best I have ever had. Well it was not all accoring our expectations but I still thing it was great. Adn one I would like to mention here was with Ales Zeman in Lenzerheide in Swiss when we found a pure Alaska line there but we had to go through the couloir and then a bit of climbing. Bit the line was awesome.
You are the owner of Honkytonk skate and snow shop. You are supporting this sport, competitons. Do you have any plans for events?
Yes of course, there are no doubts about this!!! It is very important to support our sport and I will make more than one event for sure!!
Are you planning any bigger project this season? Any trip or a camp?
There a lot of plans but lets see what is going to be really happening. I am planning freeride camps with Robin Kaleta now ( freeridecamps.cz) and I will be in charge to lead snowboard campers. The next freeride camp I will make with support of Jones snowboards. We have this brand finally in the shop for a special prizes. People will be able to test even splitboards.
If you could choose any place in the Europe where to ride. Where it would be and why?
Well we have a plan for a loong time for a hike&ride trip to Bulgaria. So I hope we will make it this year. I have some friends who have been there and are very satisfied. And you probably saw a film "DEEPER" from Jeremy jones. So you also saw our Europian alaska around Shamonix. So this is always on schedule.
Gallery HERE