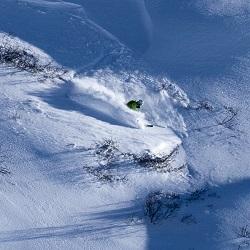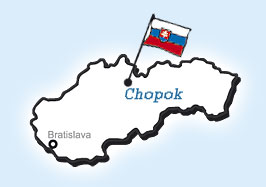 Forest Skis Perun twintip
Perun 191 twintip
Insert: 16.04.2017
It's been two seasons since I've got a unique opportunity to try skiing with new Forest Skis that were designed and developed by two cool brothers Jakub and Viktor Děvečka. Well, after one trip the skis fascinated me so much that I just had to buy a pair. Now I think the time has come to share the experiences that I have for the past two seasons I spent riding the Forest Skis. And I must say that it is definitely worth it!
But one by one. My first test ride took place at the Sölden glacier, which we visited with our family during April 2015. Viktor lent me a model Perun 188 cm (143/116/135, r21). When I caught these boards in hand, I knew it would be a remarkable experience. They were considerably lighter than models of other brands that I had the opportunity to ride that year (Armada JJ 2.0, 195 cm - 2519 g or more modest dimensions Supernatural Line 108, 186 cm, 2250 g). Weight Perun was slightly below 2100 grams.
One of the most interesting shape on the Peruns is the shape of their tips, which at the end create a larger area that is slightly softened. This allows skis to float beautifully above snow surface without too much pressure from rider's end. Skis are holding rider above snow while riding powder snow of almost any consistency. Whether snow is really fresh pow or lightly hammered by wind, tip skis remain above the surface. I did not even try to pull the skis above the surface by my riding stance. There is no need for an aggressive stance with low center of gravity and I always saved lot of energy in my legs for another lines in the day.
Regarding construction, big advantage that simplifies the life of a rider is the design of the ski core. The core is of course made of wood (combination of ash and aspen). Boys also used kevlar fiber for the construction, which helps to absorb vibration, such as when riding a difficult terrain with moguls. This was pretty handy while I was riding a spring firn at Sölden's lower parts. The interesting thing here is the use of polyethylene fibers with extremely high tensile Dyneema, which serves to protect the core skis and a ski base. I had the opportunity to test this Dyneema protection during landing on a rock in the Austrian resort of Zürs. In a direct landing on a rock from approximately three meters drop, I thought I had a hole inside the wooden ski core. Nothing like that happened. Small piece of a graphite base went out and I could recognize a few scratches on the core protection. This assured me that Dyneema® performs its function in a perfect way.
A few days I spent on these boards also in the resorts of Lech and Zürs. This trip I have established the versatility and usability of my new rockets. The first day we had an absolute freeride dream. Bluebird sky and two days old fresh powder. Skis beautifully led after the impact of jumps and given that my physicist had been completely maxed out, so I failed to handle ski as well as I expected. The next day began to warm and the snow was not quite top. Nothing less skis still cool. Time from the broken gutters of ubiquitous including skiing Moguls a total relish. Just simply steer down and let the rest Pores themselves.
Well, I would also see some space for improvement here and I would like to write a bit about the exterior design of the skis. Wood design is great, simple and elegant. Unfortunately freeride skis are not only under the impact of shocks from the bottom, but also receive a hard time from the top. This is because we ride in almost all conditions and often at pretty crazy places. All this brings a rush to finish the resistance skis. My Perun caught a few scratches already at the beginning. Upper edges of the skis will also wear out a little faster during manipulation, transport, ski touring or standing in line for the lift (yes even freeriders take a lift time to time). But this is just superficial, and I believe that the guys will dedicate some time to this. It is going to help their wooden rockets to survive in the "top" condition as long as possible. These great skis definitely deserve this treatment.
Anyway, I would like to thank the Forest Skis crew that they decided to produce these skis, because they are the best I have ever had the opportunity to ride. Certainly I'm looking forward to the next product row, from which I will definitely choose something for my ski touring.
Author: Jirka Zelinka