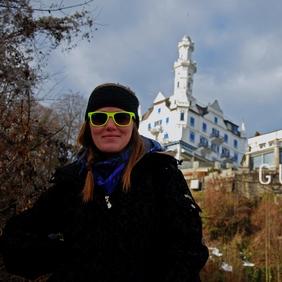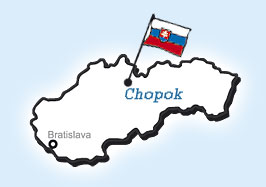 How the life goes with Monika Tatarkova
Insert: 20.02.2011
I was lucky to catch a judge of FWTQ, friend and newly also editor of powderline Monika Tatarkova for interview. Monika come from Jasna under the freeride mountain Chopok in Low Tatras in Slovakia. Because Monika is also a realy good freerider she has got to say many things to this sport. So ENJOY!!!
Hi, Monča, we haven't seen for a long time. How are you doing in Jasná? Are you working or going further to study?
Jasná is cool :) thaw is here as in whole Europe and we're waiting for chill and snow!!! For now I work in a shop and try to ski :) and after winter will come reality and finding some regular job , so if you know about something, let me know :)
What or who brought you to sport like freeride? How was and is your path as a skier?
My path: classic... gates! it doesn't work without that, at least I learned to ski :) then I went to Taekwondo for a couple of years and then again to skiing... I don't know, we started to ski in Jasná with a crew and we slowly moved to riding in powder... and actually for the first time I made Dievčen trough when I was 9 years old... with my Dad :)
What about plans for this season? Do you have fingers in some project? I've heard something about way to Swiss in near future.
Well, I'm trying to continue with choosing FWQ events... and for now it's JasnaAdrenalin, which is being in a few days. Today they confirmed me Hochfůgen, which is 4* event FWQ... and it will even maybe suceed France, I'll see :)
I was in Les Diablerets with Simča Hrstková, Galasek and Lukáš Bílek and we're shooting a part of movie White Line...
Many readers probably don't know, that besides riding freeride, you're also one of the judges of Freeride World Tour Qualifier. What was your path to the post of judge?
The path was easy... because I reced on my own (skis, taekwondo) and I was always pissed at judges, because they have fingers in that and judge... then came a offer to judge Jasná and Davos and it was on...
What in your perspective in the hardest thing on being a judge freeride competitions?
Listening to drunk jerks which roar to you that it's your fault that they finished as they finished...
As the judge you probably know very good style of many riders. Do you have some guess for this year's winner?
Candide Thovex. And I'm curious about Martin Černík...
But away from work issues and races. I know, that you've already toured myna freeride resorts, do you have somewhere matter of the heart? Some really favorite spot, where did you like it? And I don't mean Chopok.
Chopok is best!!! but then... hmm... Lenzerheide is nice, also Les Diablerets and Hochfůgen.
What is your inspiration for riding? What or who does push you further?
People who I can spend time in the mountains with.
What about other sports? Freerider must be in condition, do you have some summer hobbies?
Swimming... yoga is great, just in LM we have problem with people, that pursue that... sometimes a gym...
Well I won't bother you anymore. So only the last question. If you could choose a destination for freeride anywhere in the world, where would it be and who would you go to ride there with?
South America... there you can find quite a lot, and of course Alaska :)
Interviewer: Jirka Zelinka