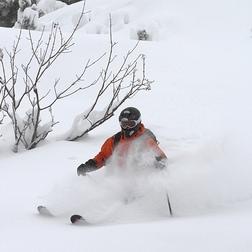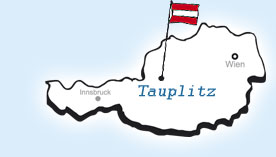 Austria Tauplitz 2nd
here we go with second part
Insert: 23.11.2012
So we have here a second part of the light freeride guide for the Austrian resort Tauplitz. You can check out two new line which you can choose from. Those areas are pretty wide so please make sure you will not get lost and make also your own map check before you will jump in. Enjoy!
3. Line - Tree powder heaven
This line is located right under lift B (Bergbahn Tauplitz II). I would recommed to go there only when it is a good snow pack. The face is full of cliffs, sharks, fallen trees and so on. Just rubbish. But if you have about 2,5m of snow you will end up in the super good natural snow park full of kickers. You have to follow a cross country skiing track towards Tauplitzalm and then by a short hike to the trees under the lift. But DO NOT jump from the lift. The local guys does not like it and they could take your ski pass. Or if you would be rude they could call a police. Well enought of bad things. When you have a nice winter full of snow just make sure you visit this place. The forest under lift B has a lot of pillows and nature stuff. Sometimes you can even meet a deer or a chamois. It depens on everybody how far you want to go to get fresh lines. Personally I would recommend to go a bit more to the left side of the lift B (the left side is ment when you are looking on the ski MAP). The terrain is much more better. Then is also important to ride more closely to the lift at the bottom. There is a ski touring track and you will not have to hike. This place where to find this skitouring track you can see from the cabin. The drawback of this face is its south orientation. Because of this just ride it immediately after the snowfall bacouse next time the sun could kill the best powder for your lines.
4. Line – Wide area around Lawinenstein
Here you have a lot of choices. This terrain is located near the cabin lift. You can go left side from the cabin just hike about 10 minutes to the Lawinenstein or if you are lazy just go to the right side and expect the moguls track. Because everybody goes that way. The Lawinenstein is full of nice fliffs to drop and the bottom is covered with a nice forest. It is possible to go back and take the lift back or just continue in powder turns towards Bad Mittendorf. I see the long option as useless because you have to know the terrain very well otherwise you could end up hiking or even get lost.
The choice of the right side offers a wide valley with couple of nice cliffs for drops, which is leading to the forest and ends by a road. You have to pass across this road. After you cross the road you can go avay from the slope and ride various lines towards the bottom cabin station. You can choose your line from the lift. Thats a big advantage.
So this is probably all about the basic lines. If you are willing to hke a bit you could get much more interesting lines lines at Tauplitzalm. For example such a hike to Traweng and to ride that face is luring me lot. But I still had no time to ride it. Maybe this year.