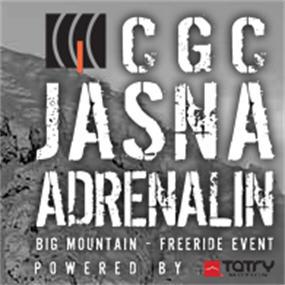 Jasná adrenalin 2013
tomorrow!!
Insert: 26.02.2013
Jasná- The largest Slovak winter resort Jasna on the North side of the Chopok will host from 27th February to 3 March 2013 freeriders already for the tenth time. Riders will measured their skills on the steepest terrains at Slovakia.
The steep slopes of Low Tatras will host over 100 racers fighting in freeride event CGC Jasna Adrenalin 2013. Plenty of snow and nice faces are a guarantee of adrenaline adventure.
The great sound of this event is the number of competitors, which is always more than one hundred, as well from Andorra, New Zealand, Sweden, Finland, Switzerland and France.
The competition is divided into four categories: men ski, women ski snowboard men and snowboard women. Depending on weather, take qualification, semi-finals and finals, and finals will be right from the top of Chopok.