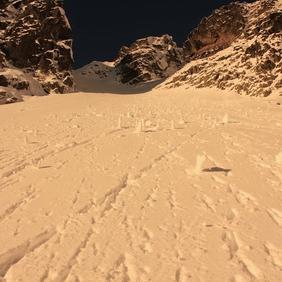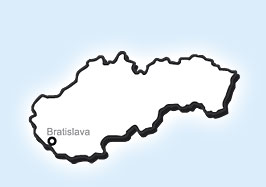 www.snehoty.sk
reports from Slovak mountains
Insert: 02.02.2013
Some time ago we have introduced a website called
www.snehoty.sk
. It is about the current snow conditions in the Slovakian mountains. If you are planning any freeride or mountaineer trip to Slovakia, make sure you will check this website with google translator.
Are you heading for the ski mountaineering or hiking, but have no idea about the snow conditions? Here is our site where you can check the most recent snow conditions in the Slovak and Czech mountains!
SNEHOTY.sk will probably not impress you by perfect design, banner storm or top functions, but will definitely impress you in terms of fresh information on snow conditions. The site does not yet have a competitor. We know that useful information can be found on sites such as LAVINY.sk, HZS.sk or are scattered around various forums and discussions. SNEHOTY.sk is going by a little different direction.From riders to riders :)
A principle of our website is based on a very simple idea and we do not hide that we did not invent it ourselves. Every visitor website after filling out a simple form can leave their fresh knowledge of snow conditions, which came on his last hike. These will become a public information, so any other visitor has immediate access to the most recent information.
Each record contains the date tours, mountain name, detailed accurate passing routes, observed quality of snow and avalanche danger. There is also the ability to find detailed description and photos of tours provided that contributor.
Project SNEHOTY.sk is here for more than three years now. The project began as an attempt by some ski mountaineering enthusiasts no longer surprised by the early years of his attendance. Number of records inserted in one winter season exceeds the average value of 100. In the last season 2011/2012 was up to 130 posts, so at least one post per day.
This page has been improved in the last days by a small improvements, it became easier to follow and graphically more appealing and we are currently working on further improvements, or at least thinking. The authors give a website intended to attract to the site SNEHOTY.sk. This season even more visitors and thus further increase the number of posts and thus the usefulness of the whole project.
This page does not require registration, and is completely free to share their observations from the mountains is more than easy, so do not hesitate and contribute.
Author: Snehoteam SNEHOTY.sk