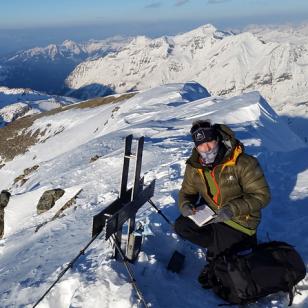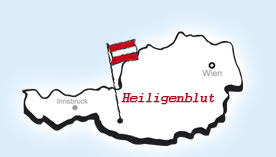 Hard work
Insert: 05.05.2016
There is no any better way how to disconnect from the system than a trip to the mountains with friends for them there are no problems for. It seems that the problem always occurs at the time of departure. The older we are the bigger problem we have to pack up stuff and set out on time. This was happening whole winter.
Deciding where to go on 4 days trip was pretty difficult this time and at a very last minute we did not know whether choose a faraway Switzerland - Andermat or Korutans. Nonetheless logical sense prevailed and short driving distance Korutans won.
After a late arrival in Flatach we got up around 8 am and headed to Südtirol, where the snow supposed to be still freshies. That perception as quite right even at the lower parts of the first run was like in hell for our legs. The next day we had a clear plan and that was the hike up to peak Brennkogel which is accessible from through ski resort Heiligenblut.
At the end of the season we were all in good conditions, but even so it was our hike of the season. I took the hike over one more peak called Margrotzenk 2734m, which we saw in terms of current conditions as the primary target. After reaching the summit and subsequent descent to lake Brettersee we decided to continue for conquer another peak.During the hike up to the 2nd summit we really reached the edge of our energy. Despite the fact that we all successfully made it, some of us had doubts and wanted to give up! Late hours also did not bring any good vibe to our mood so we could not enjoyed the summit to long. The long descent on the frozen snow was not our cap of tea, but at that moment it did not matter as our goal was to get down as soon as possible without any complications as was already after sunset.
Lower traverse to the car required putting the skins on and on again several times where I began to regret Karel (Ales), who with his split board had refused to fight. The last he rather hike up without putting them on. After eight and a half hours of pure work, without much pause, (perhaps only David who had to put off stuff during hike up "number2") we all made it to the car in moonlight totally exhausted.
Subsequent round of Willi and Viacnu (drinks) put us back on our feet and finally the euphoria of conquered summits arrived. Last day about at 11 o'clock we wet to check Ankogel resort and its spring mellow firm while discussing how beautifully Austria country is.

I think documentary photos speak for themselves.

Author: Martin Knybel