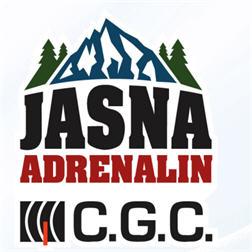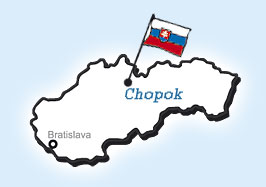 Jasná Adrenalin 2016 - report
Insert: 07.03.2016
This year even sun arrived to the best Slovakian freeride resort Chopok and guys could enjoy one of the best freeride faces in the heart of Europe. Check the report out including some nice photos made by Martin Zilka.
Freeride comp CGC Jasna Adrenalin invited to Chopok on Friday, February 26, almost 80 riders from all over the world. Front flips, huuge cliff hucks, clean riding style and stylish powder turns in the most beautiful Slovak resort called Chopok brought victory for the Austrians Manuele Mandl and Thomas Feurstein snowboarding, Anne Smoothy from New Zealand and the French Mael Ollivivierovi on skis.
Organizers defended Top 4 Star Freeride World Qualification event, and brought a unique adrenaline experience not only to the competitors, but also skiers and visitors of the Chopok resort . "I can enthusiastically say that CGC Jasna Adrenalin 2016 exceeded the expectations of riders as well as participating audience, but also the organizers. The biggest challenge was mediated through the direct transmission, which turned out to 100%. We showed the race atmosphere and quality freeride riding 77 competitors from 16 countries. This year the weather played for us and we had available sunny and windless "windows", so the race could take place smoothly and without complications. In terms of ride quality, I can say that they were at the highest Level, because of only the top freeriders came over to ride the face.
CGC Jasna Adrenalin 2016 raised the bar very high. Nevertheless, we will try to bring in the next year again something new. These plans begin to fill from the first day after the end of this year, " event evaluated by Ladislav Mrava, race director of the CGC Jasna Adrenalin.

Slovakian Katarina Lehotská took the 10th place in the category SKI, Marek Gazda snowboarding finished in 12th place to 19th Jan Tajboš place Juraj Baca No. 21 and Martin Babčan took the 30th place, all in the category SKI.
Extreme event in highly exposed face took place in the freeride zone No.3 on the northern side of Chopok in Luková valley at 2002m with the finish in 1607m and about 400 meter vertical lines should be from 35 to 53 degree slope. The two-day accompanying program of freeride enriched the village on Saturday, in addition to testing the top freeride skis and freestyle competitions in unusual area Biela Púť.
Author: Zuzana Fabianová