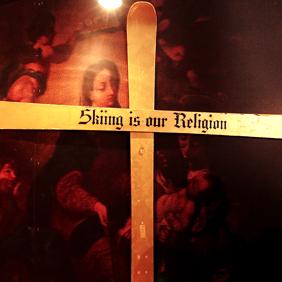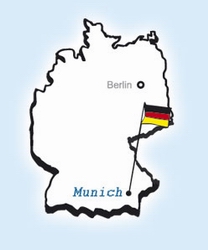 ISPO 2013
size matters
Insert: 21.02.2013
From the 3rd to 6th of February there was the biggest winter expo in the Europe. It took place at Muchich and we were there to check it and bring some news about what is waiting for us.
To get an idea of the size and importance of this event can speak the following numbers. For the ISPO in Munich this year arrived more than 2,400 exhibitors from 109 countries from all around the World. The whole event came to visit over 81,000 visitors and this made it the largest from similar events in Europe. This year was the ISPO cccording to these numbers, the largest in its history, both in the number of exhibitors and visitors.
The whole event lasted four days, but for reasons of time, we decided to visit it only for the first two days. The journey was classically from Brno via Prague to Munich. Who knows this way can understand that it's hard and boring journey on a highway. We were checking for the parking place that led directly to the car park at the main entrance to the exhibition - Messe. Crowds of people poured through countless entrances and maybe at the very beginning in the crowd stood out mega mohawk. And it could be none other than Glen Plake and his distinctive haircut.
Our first steps inside the exhibition led to the stand Czech brand freeride skis - YMLI. Here we looked at the new models that have a way, a very nice light designs. Guys have added new models to their porfolio with structural improvements, mainly relief across the range.
We have also visited the stand all well-known company Scott, where we had a meeting with a representative Pavel Mejsnar. He took us and showed us a complete range of new features and enhancements that Scott has prepared for the next season. The biggest surprise is of course that the ski division purchased shoes division from Garmont. This is dedicated to our article. Furthermore, we adopt an improved exchange system on the googles , which is really cool and fast. This year, Scott also came with a lightweight all-wood skis called - The SKI.
Since we went to Saleva where I did not forget to take a picture with a living legend Glen Plake who is sponsored by Saleva. Very interesting visit was Jones Snowboards booth, where another legend, Jeremy Jones, featured its lightweight split board, which by the way is really really lightweight. Classic mega stalls from The North Face, K2, Salomon, Elan, Nidecker, Quicksliver, where he snowed rider Candide Thovex. We have also visited interesting Dynafit stand with alpine skiing / freeride binding "Beast 16", which is, however, limited to using only the Dynafit boots.
At the stand of Dynastar representative Honza Kopřiva welcomed us and introduced us brand new line of skis ready for next season. Skis have not changed significantly from the traditional high quality and shape for use in the Big Mountain. At the stand we also checked Lange ski boots, which in turn offers a comprehensive portfolio of FLEX 90 to the 130. No news about any breakthroughs or shift to another segment, for example telemark, we did not see.
For me personally, was interesting personal meeting with the photographer Tero Repo, with whom was the interview here at POWDERLINE and with Glen Plake, with whom the interview will soon come to POWDERLINE. Furthermore, plenty of bags, gloves and accessories from all possible and impossible brands.
Otherwise, the entire exhibition ISPO is for average visitor extremely challenging. If you want to see at least half of the stands with the top brands and see the products at least for a few minutes, you will find yourself almost dead at the end of the day. However there is also plenty of side events and every day at the end of the day there is a party at various stands. So you can be sure that you will enjoy yourself a lot. Who has not been there yet, should certainly come next year . It's an experience.
Author: Jiri Zelinka