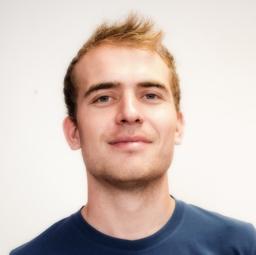 Hokkaido Road Trip - 1.part
powder heaven...
Insert: 17.01.2016
Hokkaido – Japan. That's tons of powder, freeride in the forests, volcanoes, first-class food and onsen spa with beer in hand as a recovery session after a day of skiing. This year we wanted to go a step further and learn more about Hokkaido.
Hokkaido – Japan. That's tons of powder, freeride in the forests, volcanoes, first-class food and onsen spa with beer in hand as a recovery session after a day of skiing. This year we wanted to go a step further and learn more about Hokkaido. We took a van, filled it with touring skis and other necessary ski toys and crisscrossed the island from north to south. We found beautiful powder resorts still untouched by tourism. We climbed several volcanoes, tasted local cuisine and got to know the real Japan.

Freeride at Hokkaido
Hokkaido is the northernmost and second largest Japanese island.. Until the second half of the 19th century, the island was inhabited by the original Ainu nation. Then the Japanese emperor said it would be a good idea to colonize it and strengthen the influence in the Far East. The island of Hokkaido was given a new name ("North Sea") and the indigenous population was gradually pushed out. Rather late Japanese colonization caused that the island is very sparsely populated compared to the rest of Japan. Apart from Sapporo, which is a town in the true sense, you will find mostly fishing towns and mountain resorts, the exact opposite of 35 million Tokyo.
Hokkaido is the place where the cold air from Siberia flowing through the Sea of Japan meets mainland. We can leave meteorology aside for now, you just need to know that as a result of this phenomenon it almost always snow on Hokkaido and many resorts on the island receive between 14 to 18 meters of powder snow annually . The most famous resort known from freeride movies is Niseko United. It consists of four interconnected ski fields. Niseko's biggest drawcard are open descents from Annupuri volcano's summit and firstclass night skiing in the woods. With 940 vertical meters difference it has one of the longest runs on the island. Niseko is famous and is famous for a reason. However, it's not a bad idea to spare some days for other powder spots on the island. Moiwa is and ideal oneday powder retreat. Two other resorts in the southwestern part of Hokkaido rival Niseko with the amount of terrain, however they are still undiscovered by the tourist. Rusutsu offers the best skiing in the trees and natural freestyle park for those who feel like going little crazy.

Kiroro is pretty much Japanese affair only. It can easily happen that you would end up cruising local powder stashes just on your own. If you want to ski as well as experience Japanese citylife try Sapporo's Teine or Kokusai. They don't get as much snow as Niseko, but if you get there on a powder day, you will enjoy worldclass terrain, steepest slopes on the island and great ocean views as a bonus. If you don't mind some skitouring and sweating a little for your powder turn, resorts in central Hokkaido offer perfect back country playground. On next couple lines you will find more about these powder spots.
Yoteisan Volcano
The first stop of our trip was the majestic Mt. Yotei volcano. We climbed our favorite peak couple times already. My Spanish friend Dani told me about a guy who climbed the peak in the afternoon, saw most picturesque dusk, spent the night on top of the volcano, and enjoyed the sun rising behind the rim of the crater. After all this, he took 20 minute luxury powder descent back down. We chose "Yotei OneNight Stand" as a name for the idea and immediately sticked to it. We got the warmest sleeping bags that Niseko has to offer and two days later we stood at the foot of the volcano. Previous fourhour climb to the summit filled me with optimism that we would handle this task in less than seven hours. Well, we have no other option either. After three hours of pleasant climb in the sunshine Dani decided our adventure was just way too light so far so his sleeping bag suddenly fell from his backpack. It felt like in a bad action movie when we watched in "slow motion" the bag hopping down the slope. We were absolutely helpless. My friend Dani is not exactly the most experienced mountaineer, so he didn't pay much attention to securing vital piece of equipment such as sleeping bag. After a few seconds we lost sight of the sleeping bag completely and could finally fully concentrate on addressing the issue: What now? I told myself that I would use this opportunity for additional training. Dani continued up the hill, I left my poles and skis and started sliding down the volcano on my bum. After couple of minutes of this unusual mission and 400 vertical metres lower I found (by sheer coincidence) my sleeping bag. It took me another 2 hours of climbing before I reached Dani again.
My watch was showing 5pm and it was becoming clear that this afternoon adventure was not going to be boring at all. After few minutes of chilling and witnessing absolutely gorgeous sunset, we kept on with our climbing endeavours having moonlight and headlamp as a company. To keep things more interesting, Dani fell couple times and for a moment it looked like he would end up as his sleeping bag. Well, let's just move to more joyful episodes of our trip. It was after 9Pm and we finally made it to the refuge. Being totally exhausted, it took us seconds to unpack, slip into our bags and fall asleep. If you think we took nice 8 hour rest, you are wrong. At 4am we dashed out of our sleeping bags and off we went to the rim of the volcano. We still had to complete the highlight of our mission, see the sun rising from behind of the crater rim. We sat on the ground with legs hanging down the crater and enjoyed first sunbeams reaching above the horizon. We let the sun defrost all the frozen muscles, put the skis on and skied right in the heart of the volcano, where we pulled out our breakfast. Regular picnic inside the volcano doesn't sound like a bad idea. The rest has to be experienced to be understood. What followed is 20 minutes long amazing powder run all the way to the foot of the volcano. Rather then skiing, we seemed to be hovering 10 cm above the snow. On the way down, we met all those unlucky skiers who still had 5 hours off strenuous hiking in front of them. Finding our car was not a big deal and we were already thinking about our next destination.

Those lines were just a taste of what we ski in Japan. If you want to join us or simply want to learn more about skiing in the country of rising sun, feel free to contact us at hello@sherpasride.com or check www.sherpasride.com
Author:
Vojta Lím is a Czech Ski Instructor & Guide who worked in mountains of New Zeland, Austria or Japan. Together with other guides he runs Freeride Camps on the island of Hokkaido (Japan). Check www.sherpasride.com for more information on skiing in Japan.