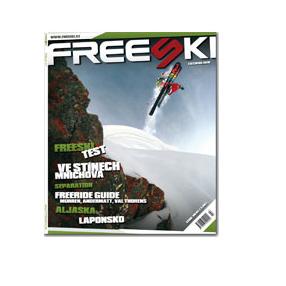 Magazine FREESKI for this season is out fo sale!
Just one issue of this magazine with number 7 is out for sale
Insert: 20.11.2010
This year´s issue of magazine FREESKI is finally here! This issue is the only issue but on the other hand is fully loaded concerning the content. While waiting on the first snow you can ejoy this time with this very good reading.

Selection from content:
Shadows of Munchen
Polar night has a special power....
Aljaška v prašanu
Arctic sea trip
007 on her majesty's secret service
Snowpark
Freeskiing verze 10/11
FREESKI test 2010/11
Freeride guide ( Val thoren, Andermatt, Murren)
Laponsko
and more....
Subscribe and more info at:
FREESKI